Zadok Casey Middle School Gymnasium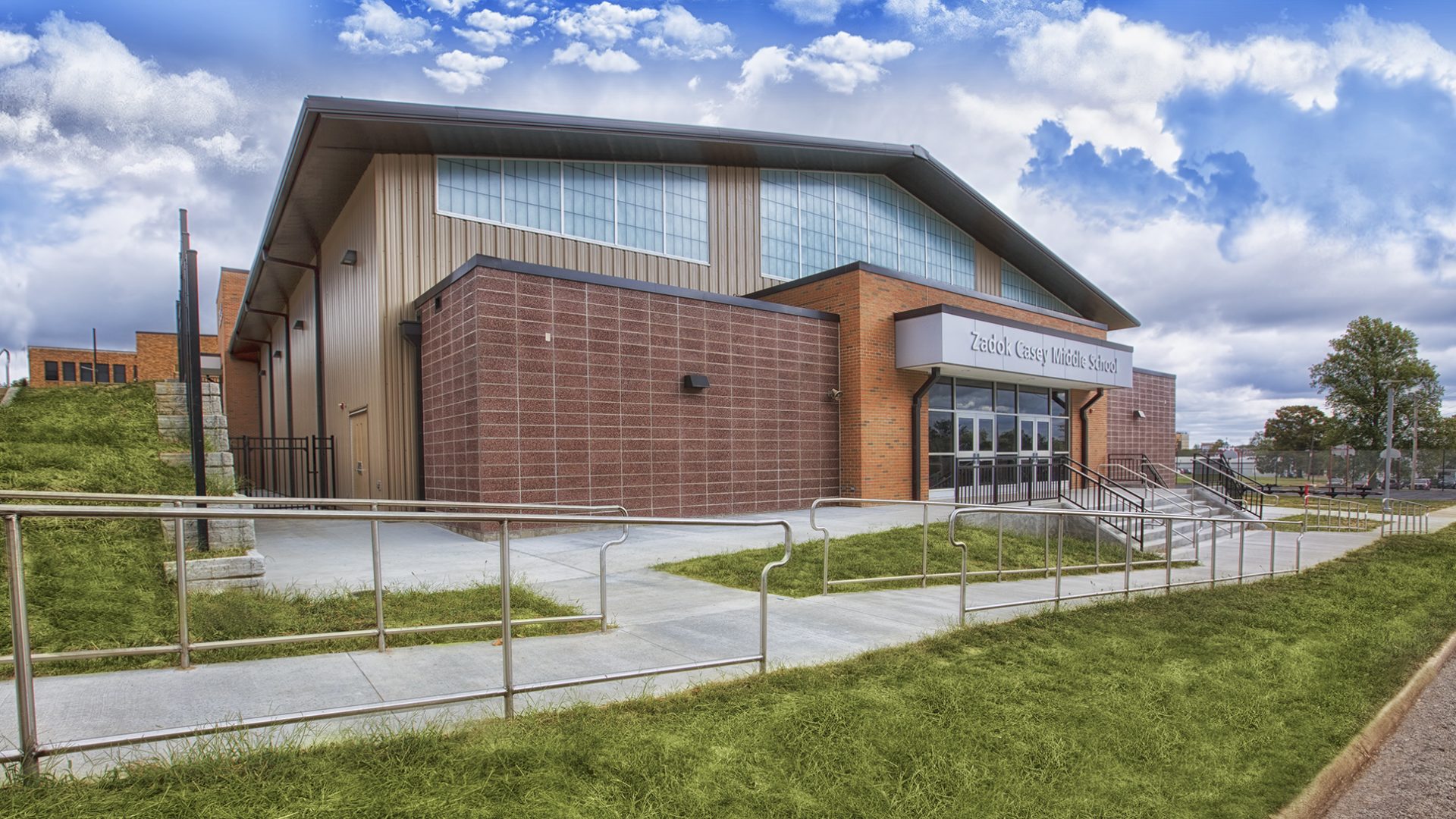 Zadok Casey Middle School Gymnasium
Casey Middle School Gym Addition
New Construction
This project was primarily a pre-engineered metal building structure for a full-size competition gymnasium addition to Casey Middle School in Mt. Vernon, IL. This addition included a new lobby with public restrooms, a gymnasium with one main basketball court and two practice cross courts, telescoping bleacher seating, two locker rooms, two stairwells, an elevator, and a mezzanine space for spectators which also served as the connection to the existing building. Interior finishes included painted CMU walls for durability, grade 3 stained and painted wood basketball court flooring, VCT flooring in the public spaces, painted exposed structure in the gymnasium and the locker rooms, fabric-wrapped acoustical wall panels in the gymnasium, and acoustical ceiling tile assembly in the lobby and public restrooms.
Project Cost: $3,118,720
Congratulations to the 2020 Casey Middle School Rams for winning the State Championship in their first season in the new gymnasium!
Back to Projects