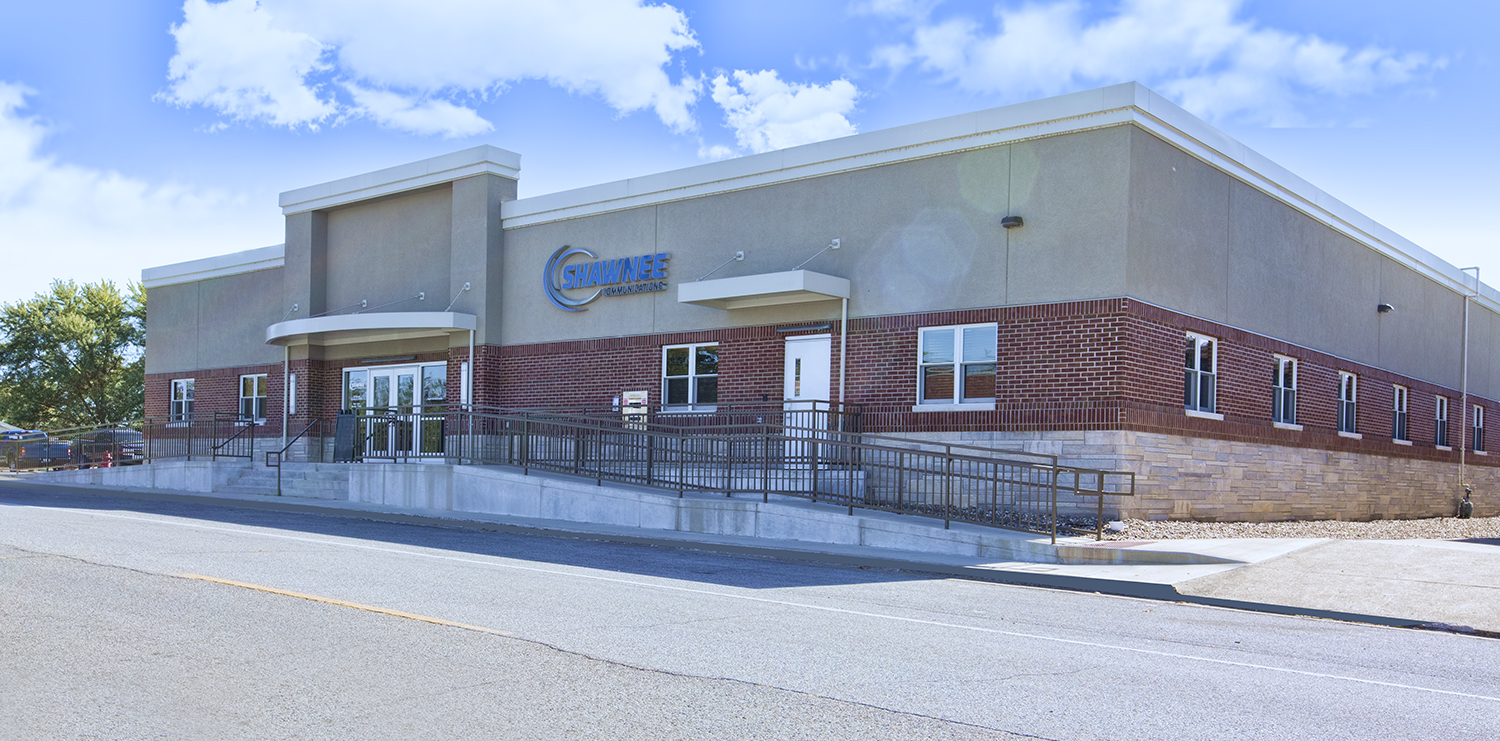 Baysinger Architects is the architect of record for Shawnee Communications, a telephone and internet company based in Equality, Illinois. This project consisted of the demolition of existing buildings, coordination with communications systems hubs, as well as a new office facility. The project included programming, design, construction documentation, bidding, construction administration, and furniture package design. The new main level and basement level exceed all building codes and are entirely ADA accessible with a new elevator system. The project included: excavation work, rough and fine site grading work, new exterior concrete paving, new termite control, new reinforced concrete footings and foundation walls, new slabs on grade, new stone and brick veneer, new E.I.F.S., new exterior metal architectural canopies, new flagpole, new wood stud/gypsum board partitions, new structural steel, new EPDM roofng including scuppers and downspouts, new metal fashing, new wood and hollow-metal doors, new hollow-metal door frames, new aluminum doors and windows, new aluminum storefront systems, and new custom casework. Interior Finishes include new painting, new specialty finishes, new furniture, new suspended acoustical ceilings, new gypsum board ceilings, new ceramic tile doors, new vinyl tile doors, and new carpet tiles. Mechanical, plumbing, electrical, and special systems work are also included in the project.
Year Completed 2018
Construction Cost  $1,800,000
Back to Projects
Williamson County Fire District
Shawnee Communications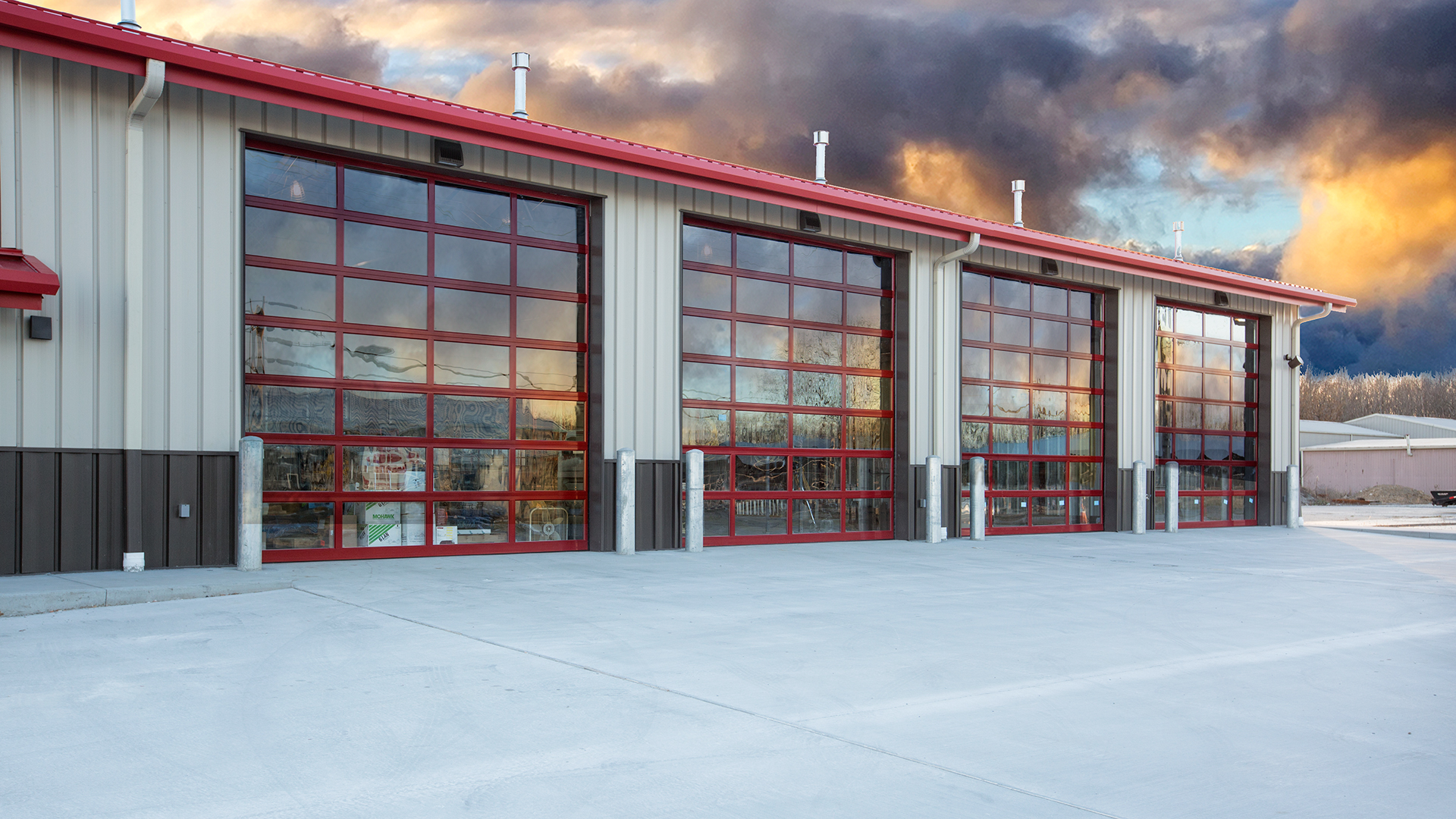 Williamson County Fire District
Baysinger Architects is the Architect of Record for the Williamson County Fire District. New construction estimate for current fire station that has been affected by mine subsidence. 4 bays, kitchen lounge, offices, training room, storage and bathrooms.
Project cost: $1,750,000 Sq ft: 3150
Back to Projects