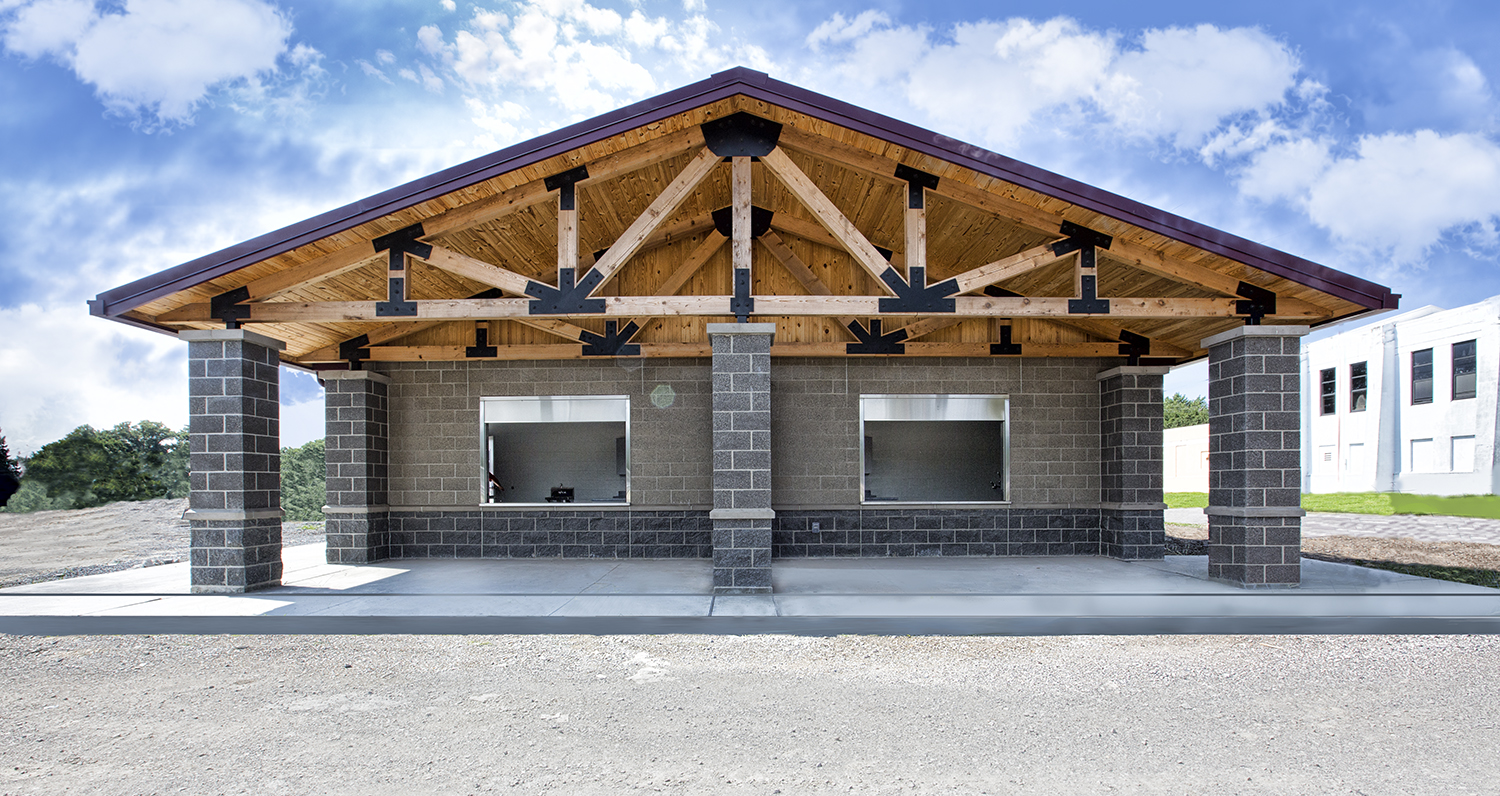 Baysinger Architects is proud to announce the recently completed new Concession and Restroom Building work at the Benton Consolidated High School – District 103. Project work included site demolition work, new site work, new site utilities, and the construction of a new Concession and Restroom Building (approximately 2,500
SF) incorporated into the new athletic complex renovations.
The building was constructed using new concrete masonry exterior and interior wall systems, new concrete floor
systems, new FRP ceiling systems, and a new standing seam metal roofing system. These building materials
provide a sturdy and easily maintainable building with a long projected life span.
The new building includes a new Concession space (approximately 540 SF) with new code compliant and
accessible fixtures, furnishings, and two (2) new serving windows. Fully ADA accessible Men's and Women's
restrooms with nine (9) fixtures each) are included with compliant fixtures, stalls, and accessories to serve the
newly renovated athletic complex users. A shared plumbing chase is provided between the new restrooms to
allow for easy access and maintenance of the new plumbing systems. The new building includes fully accessible
exterior walkway and pavement systems and an accessible exterior drinking fountain. A new covered area
(approximately 475 SF) at the front of the building provides shade and protection to site users and concession
patrons. New energy efficient lighting provides safety and an inviting aesthetic to the interior spaces and exterior
of the building.
Project work, also, included new metal wall panel systems, new metal roof panel systems and other
improvements to the existing Bus Barn. These new exterior improvements increase the building's life span,
blend and compliment the new Concession and Restroom Building and other new improvements to the athletic
complex.
Back to Projects