Metropolis Public Library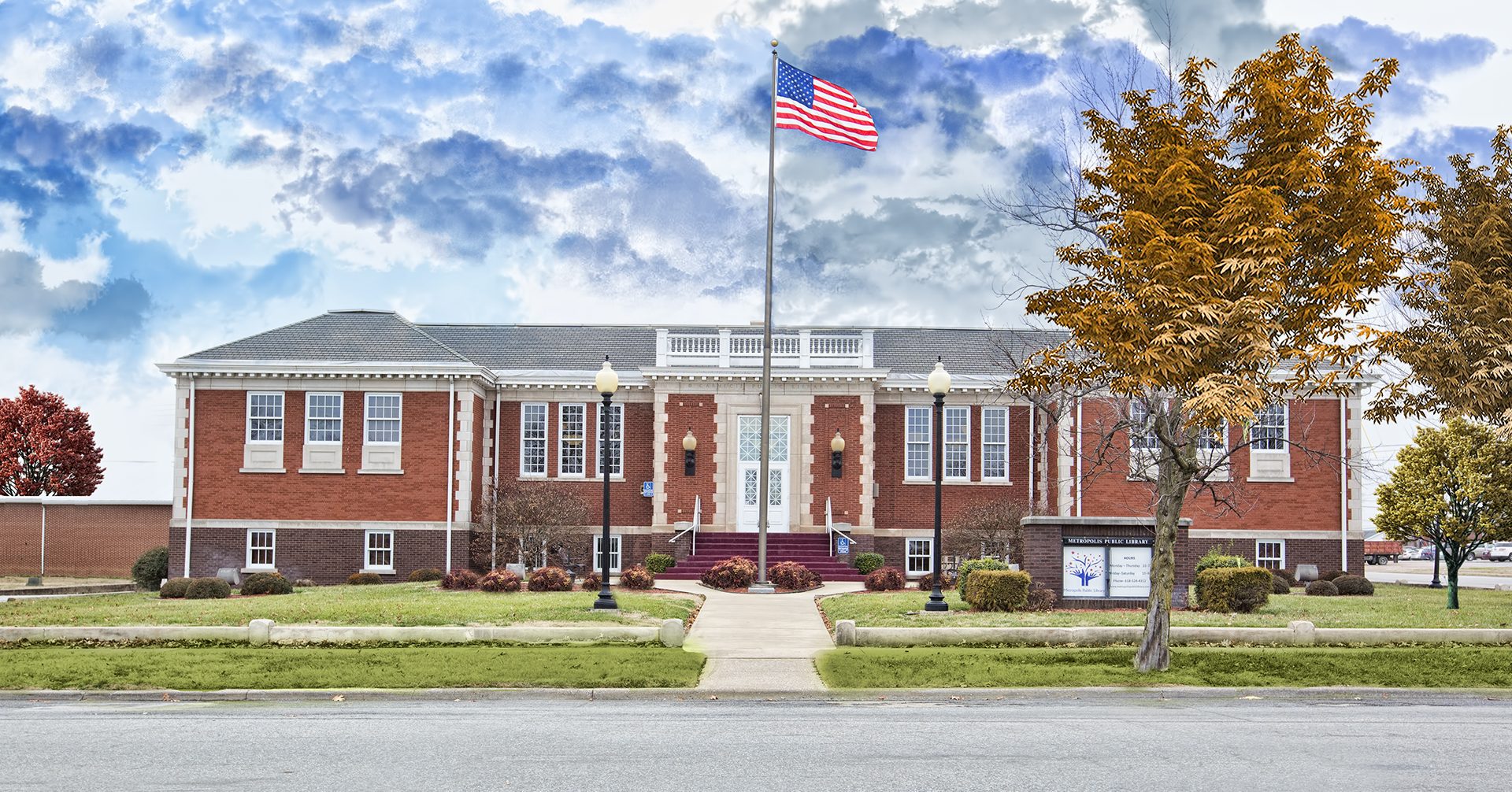 Metropolis Public Library
Renovation and Expansion
The project consisted of renovating the existing 5120 sq. ft. library and providing two 1700 sq. ft. additions that would match the original architecture of the building.
The work of the project included:
• Complete renovation and restoration of the exterior of the original building.
• Matching symmetrical additions.
• Interior demolition of existing features as required for renovation and addition.
• New interior finishes
• New library furnishings
• Complete new mechanical and electrical systems
• New Elevator for Accessibility per ADA and IAC.
Back to Projects