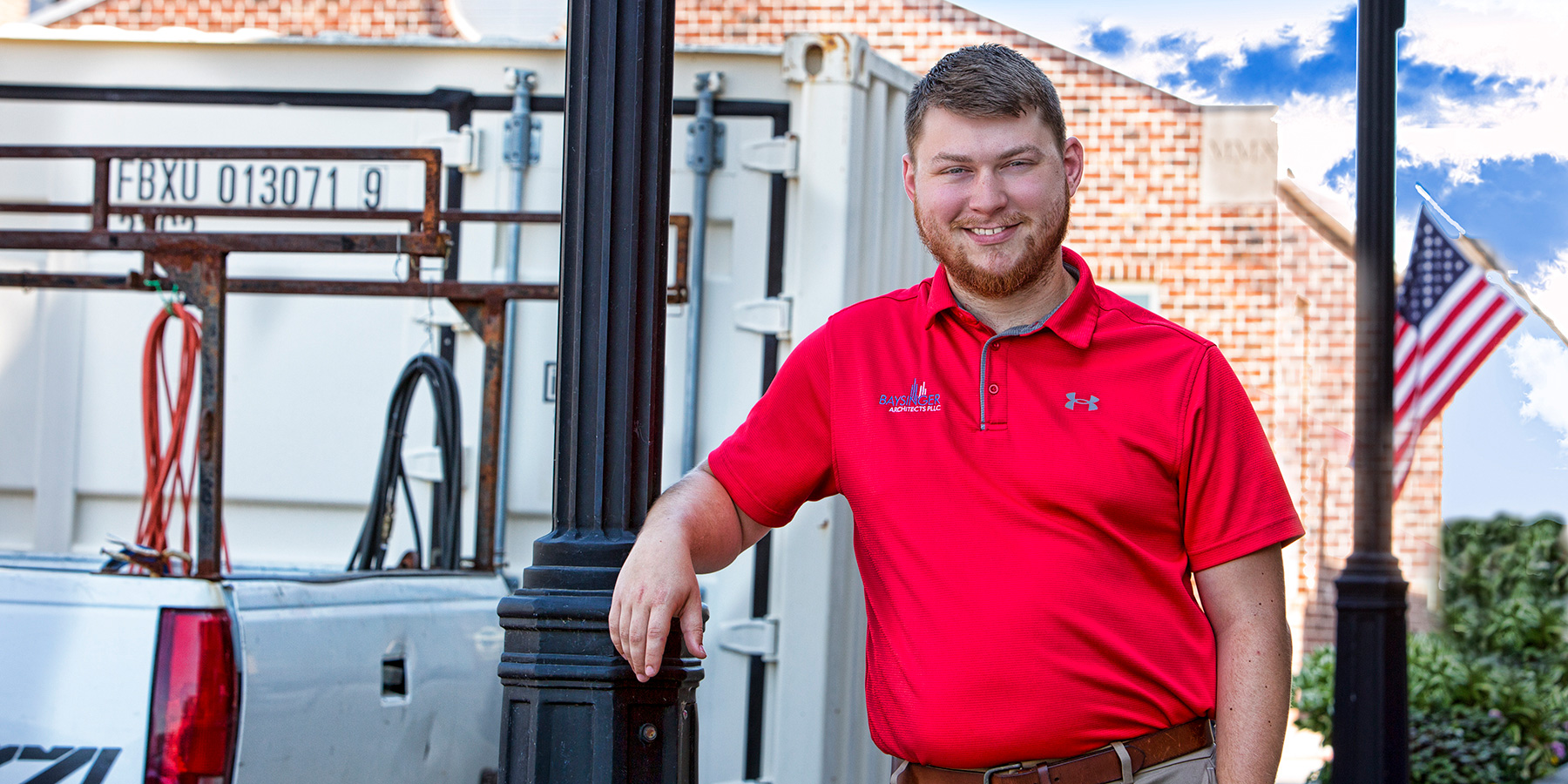 Nathan Langford
Architectural Draftsman
Professional Practice
Nathan Langford, Architectural Draftsman of Baysinger Architects, LLC, is originally from Owensboro Kentucky. He started with Baysinger Architects, LLC, in June of 2021. He received his Associates Degrees and Diploma in Computer Aided Drafting and Design from Elizabethtown Community and Technical College in December of 2021. Relevant project experience includes: building renovations, new buildings, and residential buildings.
Professional Experience
Trico C.U.S.D. #176 – Campbell Hill, IL
Mt. Vernon City Schools #80 – Mt. Vernon, IL
Harrisburg C.U.S.D. #3 – Harrisburg, IL
Marion C.U.S.D. #2 – Marion, IL
Tamaroa Grade School District #5 – Tamaroa, IL
Zeigler-Royalton C.U.S.D. #188 – Mulkeytown, IL
Pinckneyville School District #50 – Pinckneyville, IL
Century C.U.S.D. #100 – Ullin, IL
Hardin County C.U.S.D. #1 – Elizabethtown, IL
Raccoon C.S.D. #1 – Centrailia, IL
North Wayne C.U.S.D. #200 – Cisne, IL
Massac C.U.S.D. #1 – Metropolis, IL
N.C.O.E. C.U.S.D. #4 – Norris City, IL
Crab Orchard C.U.S.D. #3
Architectural Software Expertise
Autodesk Revit
Autodesk AutoCAD
SketchUp
Microsoft Office
Education and Experience
Associates in Art with Distinction, December 2021, Elizabethtown Community and Technical College, KY
Associates in Science with Distinction, December 2021, Elizabethtown Community and Technical College, KY
Associates in Applied Science with Distinction, December 2021, Elizabethtown Community and Technical College, KY
Diploma in Computer Aided Drafting and Design with Distinction, December 2021, Elizabethtown Community and Technical College, KY
Years of Experience
2
Licenses and Certifications
CAD Technician
Detailer
Computer Aided Drafter